Sambal Cumi Kecombrang Ala AJI‑NO‑MOTO®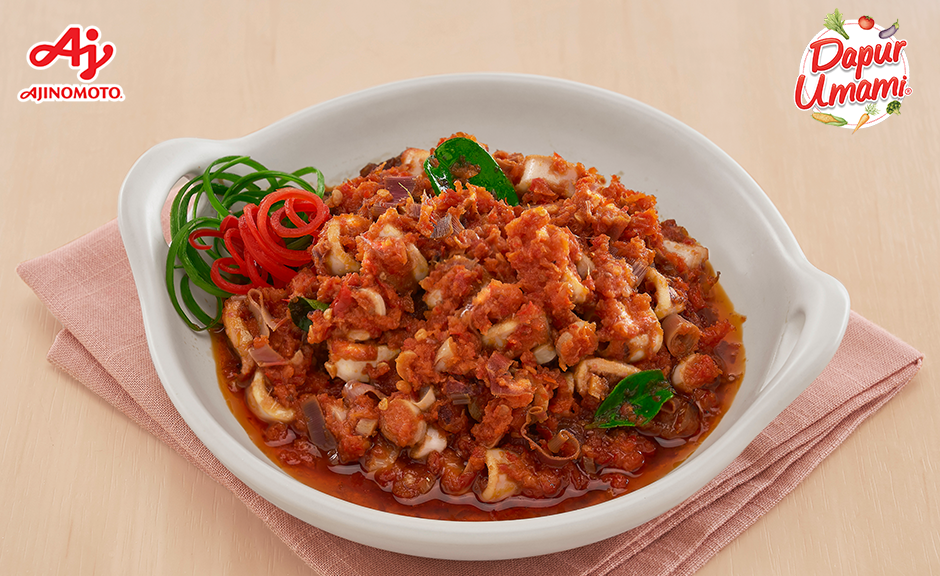 Sambal Cumi Kecombrang Ala AJI‑NO‑MOTO®
Calories 591kkal
Proteins 33g
Carbohydrates 41g
Fats 43g
Fiber 9g
Behind the delicious taste, squid contains thousands of benefits, you know, Ma. Starting from vitamins to minerals that are important for development and health. This time, let's try the squid with torch ginger chili sauce, Mom! Season with AJI-NO-MOTO® made with natural ingredients, make Mama's dishes even more delicious and special!
Ingredients
150 gr Boiled Salted Squid
1 Teaspoon AJI-NO-MOTO®
1 Torch Ginger
2 Orange Leaves
100 ml Cooking Oil
12 Cayenne pepper (Puree)
8 Curly Red Chilies (Puree)
10 Shallots (Puree)
6 Cloves of Garlic (Puree)
2 Tomatoes (Puree)
How To Cook
Step 1
Slice boiled salted squid and kecombrang. Set aside.
Step 2
Puree curly red chilies, bird's eye chilies, shallots, garlic, tomatoes, and water.
Step 3
Heat the cooking oil. Saute ground spices, lime leaves, and kecombrang.
Step 4
Add the boiled salted squid and AJI-NO-MOTO®. Cook until cooked then remove and serve.